To produce a stainless steel world map globe, it is to:
1. make a stainless steel ball.

For more details, please click here.

2. print, cut and paste a plastic world map on a sphere.
An appropriate scaled-down plastic world map will be printed. Afterwards, it is cut based on customer requests. For instance, to make a painted world map stainless steel globe on the bottom of this page, a stainless steel hollow ball will be painted in blue beforehand. Then the green areas on the plastic world map print which represent lands and continents will be cut and trimmed. This print will be pasted on the globe, strip by strip and bit by bit, to be as accurate as possible.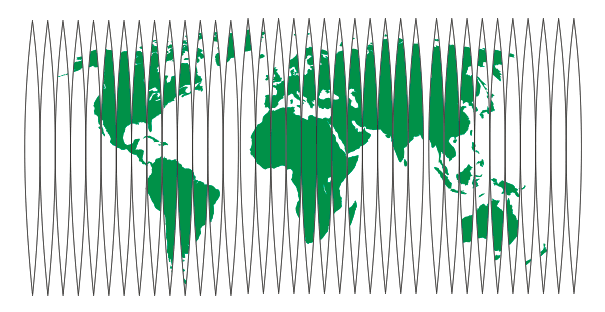 3. paint the sphere.
After green paint, the empty areas on the plastic print make lands and continents on the globe. Then by tearing away the plastic world map print, we have a blue-green stainless steel world map globe.
Note: To paint the ball in blue entirely, this stainless steel ball should be drilled with hole in case of explosion (of the ball) but will be repaired and restored to its original conditions, meaning holeless. However, to paint a only small proportion of areas, no drilling is required.

Care Instruction

Stainless steel products are supposed to be maintained regularly. However, for painted stainless steel balls, they require less care since it is protected by a layer of paint on the surface. Still, painted stainless steel spheres should be handled properly. These spheres should still be cleaned and wiped gently with detergents or simply soap.

To minimize scratch, they shall be treated with caution. Keep sharp and pointed-edged items from these products. A smooth clean finish could be intact with due care.
Also keep in mind that unlike mirror gazing stainless steel spheres, painted ones will not be as good as the former if placed outdoors for more than a decade and are less unlikely to endure heavy rain and wind and alike.