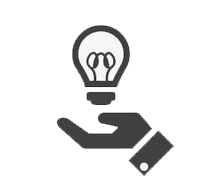 Glossy Color Metal Ball
Plating is a surface covering in which specific substances adhere to a smooth and even surface, giving a metal object underneath gold, rose gold or colorful finish.

Technically, it is a procedure that protects the metal from corrosion, in the case of stainless steel or other metals. However, the surface of these metal objects could still be harmed, leaving dents or scratches etc. They should still be treated carefully.

Glossy color metal balls, or shiny color metal balls, are metal hollow balls plated or painted with different colors. For gold and rose gold stainless steel balls, the color won't fade easily, compared to other colors.

Physical properties

304 grade stainless steel

Grade

Elastic Modulus (GPa)

Mean Coefficient of Thermal Expansion (μm/m/°C)

Thermal Conductivity (W/m.K)

Specific Heat 0-100°C (J/kg.K)

Electrical Resistivity (nΩ.m)

0-100°C

0-315°C

0-538°C

at 100°C

at 500°C

304

8000

193

17.2

17.8

18.4

16.2

21.5

500

720
Grade specifications for 304 grade stainless steel
Grade

UNS No

Old British

Euronorm

Swedish SS

Japanese JIS

BS

En

No

Name

304

S30400

304S31

58E

1.4301

X5CrNi18-10

2332

SUS 304